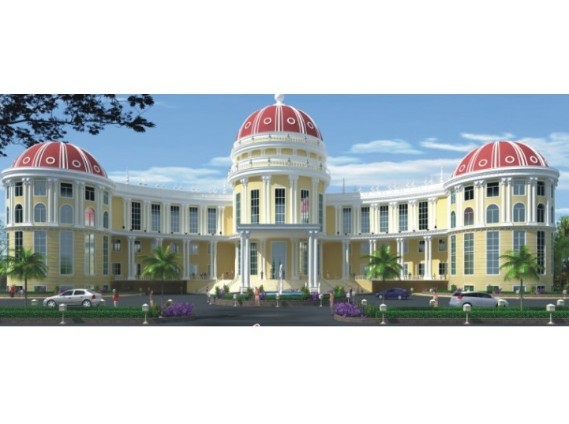 Explore Heritage Institute of Hotel & Tourism
We learn, work, and live on the traditional land of Agra, India where ancestors and families who have lived here for thousands of years. This land has been part of the fabric of the life of Indigenous communities long before HIHT was built, and it will be long into the future. It is with gratitude that we now learn and work here, where the past, present and future of Indigenous and non-Indigenous students, faculty and staff come together.
Located in one of India's most beautiful National Historic Sites, HIHT has a long history of excellence. In 2019, we celebrated 15 years of leadership and learning – 17 years for Agra Campus and 16 years Shimla Campus in 2021.
We understand the needs and aspirations of our students, and we've created options to deliver an educational experience that fits your lifestyle. Our cohort model features group-based course work, providing a resource of like-minded peers for you to share, challenge and grow with throughout your program.
Even after graduation, these groups continue to support your aspirations to ensure your life changing experience with us has enabled not only professional transformation, but a personal one as well.
HIHT is the largest hotel management institute of India having more than 10,000 students passed out from 2006. HIHT Campuses provide excellent infrastructure including state of the art laboratories; air cooled facilities like classrooms, Our library is the resource centre, which is well stocked with large collection of text and reference books, and latest audio visual aids to world class learning. The main aim of the institute is to enhance the overall personality with knowledge and skills of the students. We offer comprehensive hostel facilities for boys and girls separately within the campus.
The upcoming within campus hostel is having caring wardens and a vigilant security ensures a pleasant stay allowing students to focus on academics. The air cooled residential accommodation consists of single and shared rooms with an attached bathroom and sitting lounge equipped with sofa, cable TV and refrigerator.
Transportation
HIHT has a fleet of buses and for road safety reasons; it is for all day boarders and also for staff to avail institute transportation
Other Facilities:
Audio Visual Lab
Staff Quarters
Guest House
Advance Training Kitchen
Quality Food Training Kitchen
Basic Training Kitchen
Training Restaurant and Bar
Laundry & Linen Room
Seminar Hall
Auditorium.