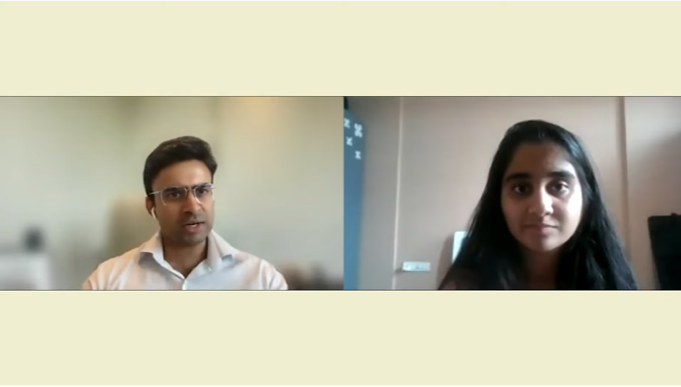 Blended learning model is the way forward for higher education
The Covid-19 pandemic has been the largest disruptor for higher education across the world and India has been no exception. In fact, the tech divide has got amplified in the field of education, where one section of the population has access to the best online resources from top institutes around the world while another doesn't even have basics like electricity and internet connectivity to facilitate online classes.
In a candid conversation with Hindustan Times, as part of the 'Empowering people through knowledge', Dr Dhruv Galgotia, Chief Executive Officer (CEO) Galgotias University spoke about the status of higher education in India, Galgotias University and the virtual shift that the pandemic has affected and the roadmap ahead for students joining universities in India this year. Some excerpts:
Q. It has been 10 years since Galgotias University was established. How has the journey been so far for you?
Dr Galgotia: For any university, the true measure of progress can be adjudged by the success of its students and what they have achieved after graduating from the university. All the hard work that the university has put in in the last 10 years or so will reflect by the success of our alumni. And I am proud to say that our students are working with top companies such as Amazon, Wipro, Tech Mahindra, TCS, Cognizant, among many others and performing exceptionally well. Our students have been equally successful at starting their own ventures and having flourishing businesses pan India. I would attribute this to certain aspects – we have adopted technology for our students much ahead of time and exposed them to an upgraded university management system, expose them to the fundamentals of every subject to create a strong foundation, which helps them master any skill.
Q. How has the virtual shift in the education sector unfolded for you so far?
Dr Galgotia: Thirty per cent of the jobs that exist today will not exist in the future. So, we need to teach our students not what to think but how to think. We always believe that student experience is most important and that is why we focus on experiential learning. At Galgotias, we fulfilled our commitment and we resumed our classes within 15 days of the lockdown due to which we got the learning award by the coveted QS I-GAUGE e-learning for digital excellence. I think universities need to be proactive and need to expose their students to various e-content in terms of whatever resources are available. Students are sitting in the front row today. They can get access to the best faculty and the best content. As universities, we just need to channelise the right content to the them through effective collaborations.
Our placements have been completely online and we have seen some of the highest placements in the lockdown period. Our industry partners have been with us for this. There is a huge inflow on the admissions side too due to online accessibility. Apart from academics, we also used technology for some social events. We conducted India's first online fest which saw participation from 30,000 students, who were all sitting in their homes.
Q. What are your views about the current status of higher education in India?
Dr Galgotia: Covid has been the largest disruptor of higher education in history, affecting billions of learners and the learning community across the world. We have seen 10 years' worth of change in the last one and a half years. And this is the age for innovation. The traditional way of teaching will have to go and it will be replaced with experiential learning. The second wave of the pandemic has made everyone all the more anxious and apprehensive about the safety and wellbeing of children.
I believe that the situation has led to a loss of education. It has also affected the social and mental wellbeing of children. So, some universities have handled the pandemic situation very well by shifting from an offline to online model and will continue to work in a blended mode once we reopen. There is a big digital divide – there are some students who have access to the best of technologies and there are some who don't even have basic electricity or internet. This is something that needs to be addressed. Mental health also needs to be given due importance.
Q. What will the classroom of the future look like post the pandemic?
Dr Galgotia: Normalcy will return in a graded manner and even universities will have to follow guidelines set by state governments and the University Grants Commission (UGC). We need to rework and rethink on how the university will function. There will be a change in the very structure of the classroom – we cannot have 60 students packed in a classroom anymore. The scarcest resource will be time. Most institutions will need to compress the syllabus and make learning hours more effective. When we shifted from offline to online, the class used to go on for one hour. But we observed that students' learning hours are only 15-20 minutes, even though the class may be for one hour.
Having an effective curriculum plan with factors like quality of teaching and delivery within the time constraints, spacing gaps between classes, giving material to students beforehand so they can come prepared for lessons, will be some of the changes one can expect. We follow an outcome-based education where more focus needs to be given to the outcome of the course and evaluation techniques need to be planned in a way that the teacher and student are on the same page. Universities will need to upgrade their IT infrastructure to bridge the gap between online and offline and make it a true blended mode.
Q. How do you perceive the role of private universities, especially since many of them have been expanding at a drastic speed over the last few years?
Dr Galgotia: All the top universities of the world which are 100-150 years old have one campus and that's how they control quality. We share a similar school of thought. We focus on one campus and give all the resources that are possible to that campus. In post-Covid times, students can get access to the best education from any faculty from anywhere in the world, through effective collaborations. As a university, we need to keep reinventing the pedagogy, evaluation tools, and bring in new industry-oriented syllabi.
Q. What message would you like to share with students who are all set to join education courses in Indian universities, especially this year?
Dr Galgotia: Today, there are so many universities and each one claims to be number one so students need to choose wisely. They should look at the return on investment – what are they getting in return for the fee which they are paying. By seeing the track record of the university, they can see placements in the past years and the average packages and then decide.