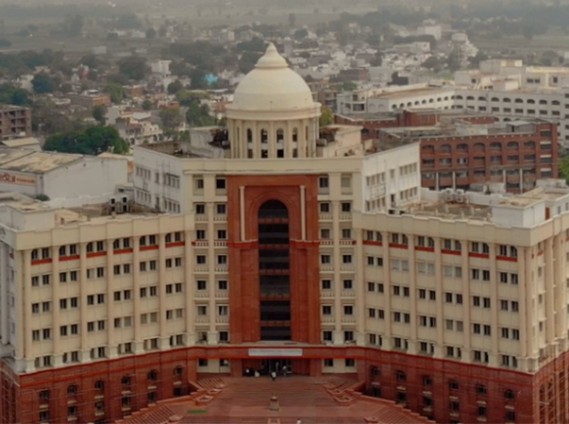 Babu Banarsi Das: One of the leading universities in North India
Babu Banarasi Das University, Lucknow, is one of the leading universities in north India. The university has over 15,000 students enrolled in 50 courses at the UG, PG and PhD levels. The university offers 100% placement assistance—students are placed at very good salary packages around the globe. More than 200+ companies visit the campus every year for recruitments. The university even has its own 90.8 FM station along with an online lecture recording studio facility to support the teaching/learning process. Further, it has a 24×7 health service facility, a mall, a BCCI-approved sports stadium, a bank, and hostels, among other amenities.
PROGRAMME
The College has various departments of study. The electronic and telecommunication department mixes up the deep-rooted traditional studies along with the sensory and wireless systems of modern technology. The electrical engineering and mechanical engineering departments cater to the needs of the students through their modern and updated curriculum. The computer science engineering department is one of the most sorted departments to equip the students with the present systems. The curriculum of civil engineering is a mix of visualization, simulation facilities, and computational works. All the facilities have helped in making this help in making this college one of the top Engineering colleges in UP.
PLACEMENT
The School of Engineering, BBDU is the best Engineering College in UP and the students get the best placement opportunities after the successful completion of their respective course curriculums. The students are placed in big companies like Infosys, Ola, TCS, Sony, and many other top-notch companies after the completion of the courses.