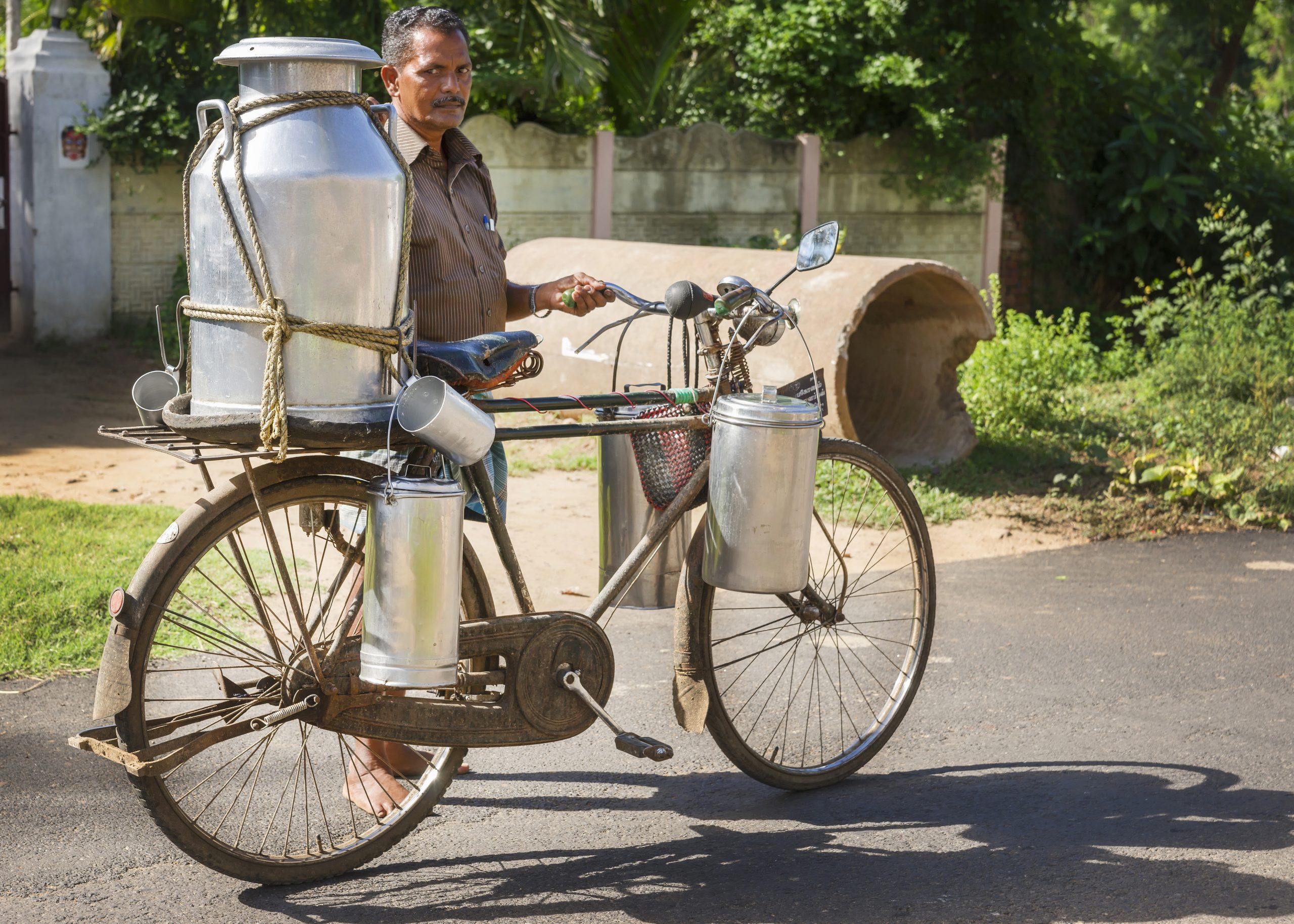 Operation Flood dairy development programme
The Operation Flood dairy development programme was launched in the undivided state of Bihar in 1975. Subsequently, the Bihar State Cooperative Milk producers' Federation (COMFED) was formed to implement the programme in the entire state. However, no significant dairy development efforts were taken up in the districts that fell under a post-bifurcated Jharkhand. Three milk marketing dairies were established under the Operation Flood Programme at Ranchi, Jamshedpur and Bokaro, which are being managed by COMFED. These dairies have a combined installed capacity of 300 TLPD, and are marketing about 286 TLPD milk in Jharkhand by sourcing milk from Bihar. In addition, a cattle feed plant of 100 MT per day was set up with state government funding in Ranchi, which is also under the control of COMFED.
After the reorganisation of Bihar and Jharkhand in 2002, 12 district Milk Unions were formed in Jharkhand. However, most of the unions either operate at very low volumes or are non-functional. With a view to give impetus to dairy development in Jharkhand, the Jharkhand Dairy Project (JDP) was initiated by GoJ in May 2007. The management of JDP was entrusted to NDDB for an initial period of five years (2008-09 to 2012-13). At the end of project period, NDDB handed over the management of JDP to GoJ. Subsequently, the Dairy Department continued to manage the project.
In June 2013, the state government formed the Jharkhand State Coop Milk Producers' Federation (JMF). Considering the role of the NDDB in providing financial and technical support to producer-owned, professionally-managed institutions for dairy development in the country, the Department of AH&F, GoJ, requested the NDDB to take over the management of the newly formed Jharkhand Milk Federation. In view of the above, the NDDB and the Department of AH&F, GoJ, signed an MoU on March 1, 2014. Accordingly, the entire control of cooperative dairy operations in the State, including the newly formed Federation and its constituent units/unions, would be under the control of the NDDB for five years.
The NDDB positioned its team to manage affairs of the Federation from April 2014, while taking over the management of Federation from April 1, 2014. In May 2014, the NDDB prepared a project proposal for taking up milk procurement, processing, and marketing activities in nine districts of the state namely, Ranchi, Lohardaga, Khunti, Ramgarh, Hazaribag, Koderma, Deoghar, Giridih and Dhanbad. It was later submitted to the Jharkhand government, and is currently being implemented by the Jharkhand Milk Federation.